Episodes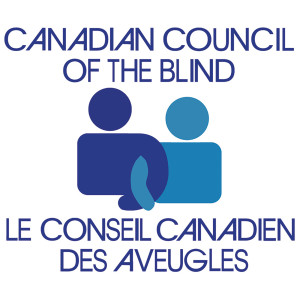 Wednesday Jun 17, 2020
Wednesday Jun 17, 2020
Get Together with Technology (GTT)
Sponsored by the Canadian Council of the Blind (CCB)
Show Notes:
GTT Vancouver
June 6, 2020
Theme: Passwords, Security and iOS Ethernet Connection
Presenter: Monty Lilburn
This was the final meeting for the Winter/Spring session with the GTT Vancouver group taking the months of July and August off.  Next meeting will be in September, and because the first Saturday in September will be on the Labour Day long weekend the meeting will be bumped to the second Saturday, September 12, 2020. 
In this episode Monty talks about passwords, authentication and everything that goes along with it.  Six topics were outlined and discussed:
1; Origin of passwords, Monty started with a brief history of password usage, as well as the use of "shibboleths" to identify those who belong, or don't belong to a group, community, culture or class of people.  These have often been used in wartime. 
2; Identification and authentication, is when someone shows their user name to identify themselves and a means of proving they are who they said they are. 
3; Multi factor authentication, for which there are 3 types, A) the knowledge factor, something you know like a PIN, a secret handshake or a password. Monty went into detail on password strength, which relates to length, complexity and unpredictability, and that humans aren't good at randomness and tend to use repetitiveness, predictable patterns and dates. For example, the most often used password is 1 through 6 which is used 23,000,000 times in a British Cyber Security study. Other popular ones were 1 through 9, the letters Qwerty, the word password and the number 1 7 times.  B) Something you have, or possessions, like a key to a lock, a smart phone or a token generator that generates a random number. C) is something you are, like a fingerprint, retina scan or a body image, relating to biometrics. Two additional factors have since been introduced, location and time.  Banks will track time and location if a transaction happens in Vancouver at 10AM, and again in Frankfort Germany 5 minutes later on the same account.
4; Two-step verification, which introduces security questions or something you have like a cell phone. Sym jacking/porting are security risks that make this less foolproof.
5; Password managers, are databases that store passwords, credit card numbers, PIN's and other items that secure your information and that need only one password in order to get in. Pros are that you only have one password to remember, they can generate strong random passwords and can store other related info. Cons, not all browsers support their use, all your eggs are in one basket and if you forget that one password you've lost all your accounts. One other Con is that it gives thieves one location to target. Monty then discussed the Apple Keychain as a password manager, as well as others like One Password, Last Pass. and Password Safe. The latter one is free, open-source and has been around a long time so has a good proven track record. Android smart devices don't have a Keychain like Apple does, however do use a similar system called Google Smart Lock. Monty then worked through the prediction that passwords will be dead in 50 years or so, and that they are inherently crackable given enough time and powerful enough computers. Biometrics are a longer lasting way of authenticating users. Monty took several questions on the material presented so far.
6; Password viability, which relates simply to biometrics, length, strength and randomness. 
Bonus Information:
In the next section Monty outlined how he managed to connect his iPhone to a network cable in order to avoid the flakiness of Wi-Fi for conference calls like the Zoom call being recorded today. He was connected to a Qwerty keyboard, Blue Yeti microphone and an Ethernet cable through a Lightening to USB Camera adaptor. The $49 adaptor has a Lightening port and a USB 3 port to which Monty connected a 4-port USB hub that allowed him to connect all the above devices to his iPhone. The hub is powered as the iPhone hasn't the ability to power that many devices.
For more information, please contact your GTT Coordinators:
Albert Ruel                   or                        Kim Kilpatrick
1-877-304-0968,550                      1-877-304-0968,513
albert.GTT@CCBNational.net                GTTProgram@Gmail.com
CCB Backgrounder:
The CCB was founded in 1944 by a coalition of blind war veterans, schools of the blind and local chapters to create a national self-governing organization. The CCB was incorporated by Letters Patent on May 10, 1950 and is a registered charity under the provisions of the Income Tax Act (Canada).
The purpose of the CCB is to give people with vision loss a distinctive and unique perspective before governments.  CCB deals with the ongoing effects of vision loss by encouraging active living and rehabilitation through peer support and social and recreational activities.  
CCB promotes measures to conserve sight, create a close relationship with the sighted community and provide employment opportunities.
The CCB recognizes that vision loss has no boundaries with respect to gender, income, ethnicity, culture, other disabilities or age. 
The CCB understands in many instances vision loss is preventable and sometimes is symptomatic of other health issues.  For the 21st century, the CCB is committed to an integrated proactive health approach for early detection to improve the quality of life for all Canadians.
As the largest membership organization of the blind and partially sighted in Canada the CCB is the "Voice of the Blind™". 
GTT is an exciting initiative of the Canadian Council of the Blind, founded in Ottawa in 2011 by Kim Kilpatrick and Ellen Goodman.  GTT aims to help people who are blind or have low vision in their exploration of low vision and blindness related access technology.  Through involvement with GTT participants can learn from and discuss assistive technology with others walking the same path of discovery. 
GTT is made up of blindness related assistive technology users, and those who have an interest in using assistive technology designed to help blind and vision impaired people level the playing field.  GTT groups interact through social media, and periodically meet in-person or by teleconference to share their passions for assistive technology and to learn what others can offer from their individual perspectives. 
CCB National Office
100-20 James Street Ottawa ON  K2P 0T6
Toll Free: 1-877-304-0968 Email: info@ccbnational.net URL: www.ccbnational.net