Episodes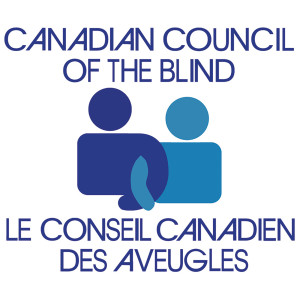 Saturday Jun 20, 2020
Saturday Jun 20, 2020
Here is an older episode not previously posted.  
Get Together with Technology (GTT)
Sponsored by the Canadian Council of the Blind (CCB)
Show Notes:
February 20, 2020
Theme: GTT Northern Ontario, Amazon Speakers,
Presenter: Albert Ruel
Here's an older recording just found for your enjoyment. 
List of Amazon Echo speakers:
Amazon Echo Speaker
Echo Studio, with high-fidelity
Echo Dot
Amazon Tap, with battery
Echo Look, with screen and camera
Echo Show
Echo Spot
Echo Plus, a hub for setting up compatible devices
The features of the device include: voice interaction, music playback, making to-do lists, setting alarms, streaming podcasts, and playing audiobooks, in addition to providing weather, traffic and other real-time information. It can also control several smart devices, acting as a home automation  hub.
Setting up Alexa, use the Amazon Alexa App. 
Alexa apps to download, Amazon Alexa App and Alexa Skills. 
Here's how to set up your brand-new Amazon Echo.
Step 1: Download the Alexa App.
Step 2: Plug in the Echo.
Step 3: Connect the Echo to Wi-Fi via the app.
Step 4: Start talking to Alexa.
Step 5: Start using your Echo.
Optional Step 6: Connect smart home devices or an external speaker.
Setting up Alexa Skills:
To enable Alexa skills in the Alexa app:
From the menu, select Skills & Games.
Find a skill you want to use, and then select it to open the skill detail page.
Select Enable Skill, or ask Alexa to open the skill. Tip: Refer to the skill's detail page for examples of things to say and to learn more.
Establishing Alexa Routines:
How to set up Routines in the Alexa app
Launch the Alexa app on your phone or tablet.
Tap the menu icon in the top left corner of the screen.
Tap Routines.
Tap the + icon in the top right corner of the screen. ...
Select When this happens.
Choose Voice.
Type in your desired trigger phrase.
Hit Save.
Attaching email accounts for calendar, contacts and email messages:
Setting up your email account in the Alexa app.
Open the Alexa app.
Tap the Menu in the top left corner and select Settings.
Select Email and Calendar.
Tap the + button. Select your email provider. ...
Log in to your email account.
To Learn more about Alexa:
Listen to the Dot to Dot podcast, a series of 5 minute podcasts showing you how to access various skills, features and activities with your Echo Speaker.  The latest one was posted on February 10 and is numbered 1107.  Robin can be reached at thedottodotpodcast@gmail.com.  Here are a few I thought might be of interest. 
Help me get started with Skills:
Built-in Kindle Book Reading Feature:
Reading Kindle Books Revisited:
An article that could help you get more out of your Echo Speaker:
6 essential Amazon Echo tips you'll use daily
Connect your Echo to your smart home devices
Set an alarm from home or while on the go
Listen to music, audiobooks and podcasts
Play games with your friends or kids
Ask for measurement conversions
Find movies playing in theaters near you
For more information please contact your GTT Coordinators/Trainers:
Kim Kilpatrick 1-877-304-0968 Ext. 513
Albert Ruel 1-877-304-0968 Ext. 550
David Green 1-877-304-0968 Ext. 509
AccessibilityTraining7@Gmail.com
CCB-GTT Backgrounder:
The CCB was founded in 1944 by a coalition of blind war veterans, schools of the blind and local chapters to create a national self-governing organization. The CCB was incorporated by Letters Patent on May 10, 1950 and is a registered charity under the provisions of the Income Tax Act (Canada).
The purpose of the CCB is to give people with vision loss a distinctive and unique perspective before governments.  CCB deals with the ongoing effects of vision loss by encouraging active living and rehabilitation through peer support and social and recreational activities.  
CCB promotes measures to conserve sight, create a close relationship with the sighted community and provide employment opportunities.
The CCB recognizes that vision loss has no boundaries with respect to gender, income, ethnicity, culture, other disabilities or age. 
The CCB understands in many instances vision loss is preventable and sometimes is symptomatic of other health issues.  For the 21st century, the CCB is committed to an integrated proactive health approach for early detection to improve the quality of life for all Canadians.
As the largest membership organization of the blind and partially sighted in Canada the CCB is the "Voice of the Blind™". 
GTT is an exciting initiative of the Canadian Council of the Blind, founded in Ottawa in 2011 by Kim Kilpatrick and Ellen Goodman.  GTT aims to help people who are blind or have low vision in their exploration of low vision and blindness related access technology.  Through involvement with GTT participants can learn from and discuss assistive technology with others walking the same path of discovery. 
GTT is made up of blindness related assistive technology users, and those who have an interest in using assistive technology designed to help blind and vision impaired people level the playing field.  GTT groups interact through social media, and periodically meet in-person or by teleconference to share their passions for assistive technology and to learn what others can offer from their individual perspectives. 
CCB National Office
100-20 James Street Ottawa ON  K2P 0T6
Toll Free: 1-877-304-0968 Email: info@ccbnational.net URL: www.ccbnational.net