Episodes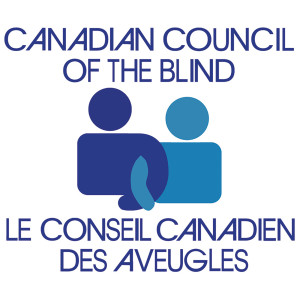 Wednesday Oct 28, 2020
Wednesday Oct 28, 2020
Get Together with Technology (GTT)
Sponsored by the Canadian Council of the Blind (CCB), the voice of the blind in Canada.
Show Notes:
October 29, 2020
Theme:  Victor Reader Stream Bookshelves Part 2 of 2
Presenter: Gerry Chevalier
In this 68 minute second of two presentations, Gerry demonstrates how to use the Victor Reader Stream online bookshelves to organize and play different types of Internet media. The Victor Stream is a popular digital talking book player for blind people manufactured by HumanWare. This second presentation focuses on managing online content including CELA Library Direct to Player books, Podcasts, Internet radio, and Wikipedia and   Wiktionary articles.
You will learn how to:
Connect your Stream to a Wi-Fi network.
Configure your Stream to use the CELA Library Direct to Player service.
Perform Stream multi-tap text entry.
Download CELA Library Direct to Player Books comparing the Stream's automatic or manual download modes.
Use your computer to search the CELA Library for Direct to Player books.
Navigate the Stream Direct to Player bookshelf.
Return a Direct to Player book to CELA.
Navigate the Stream's Podcast bookshelf and play podcasts.
Download new podcast episodes and delete episodes.
Configure the Stream for manual or automatic episode download.
Move an episode to the SD card.
Add or remove podcast feeds.
Backup your list of feeds to the SD card.
Change the HumanWare suggested podcast feeds.
Use the Stream's Internet radio bookshelf to listen to radio stations.
Add stations to your favorites and delete stations you no longer want.
Select different HumanWare suggested playlists.
Create your own playlists.
Backup your playlists to the SD card.
Use the Stream's References bookshelf to find articles on Wikipedia and  
Save articles or move them to the SD card.
For more information about the GTT Program including one on one tech training contact:
Phone: (613)567-0311 or 1-877-304-0968
Email: ccb@ccbnational.net